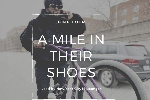 Date:
April 18, 2021 to May 24, 2021
Event Type:
Greenwich Village, Tribeca
See the city through the eyes of real New Yorkers who play iconic roles in the city. These site "doing" tours are not given by tour guides by actual people who live the roles they are sharing.
Choose from four different bike tours, each approx. an hour long. Bike and helmet provided. Tours only available Saturday & Sunday.
Book Now with Your Room!