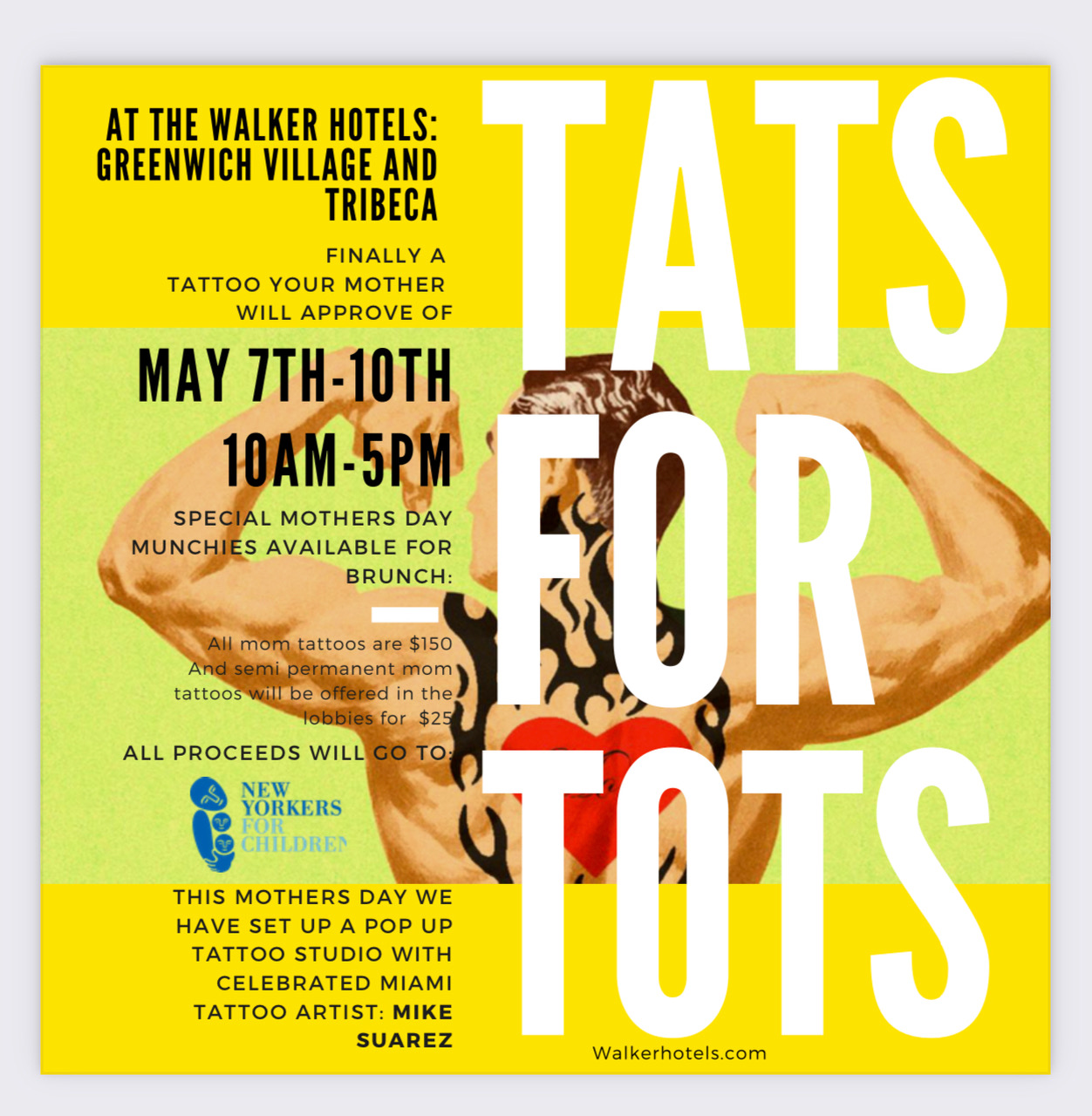 Date:
May 07, 2021 to May 07, 2021
Event Type:
Tribeca, Greenwich Village
Ticket Price:
25 - 150.00
That's right, finally a tattoo your mom may approve of. To celebrate Mothers Day, Walker Hotels is having an event to benefit New Yorker For Children. We have one of Miami's favorite tattoo artist doing a residency, where all mom tattoos are paid for by the hotel and your donation for the tattoo goes directly to those who need it. 100% of the proceeds go to New Yorkers for Children Charity. So from the 7th through Mothers day, whether permanent or temporary all are invited to "Mom" it up.
*Permanent tattoos are only offered at Walker Hotel Tribeca for $150
*Semi permanent tattoos available at both properties for $25